MailMigra DBX to PDF Converter with beneficial features
This DBX to PDF converter is an immensely useful utility that convert any Outlook Express DBX files to PDF document format. With this program users can save their DBX files emails into PDF format as a backup along with emails header attributes (links, date, from, images, attachments, etc). The DBX to PDF Converter software enables users to transfer Outlook Express emails into PDF file format with no data lose. Software keeps accurate emails formatting in PDF format.
Download Software Trial Edition –
Try software by yourself to test software efficiency. Demo is free so without any hiccup users can try the software and convert first 5 emails of DBX file in PDF. Demo will help you to understand software working of procedure.

User guide –
Download software and launched it
Select DBX files, two conversion option offered by software
Single file conversion that converts one DBX files at a time
Batch files conversion that converts multiple DBX files at a time
Browse the location where you want to save PDF file
Finally convert DBX files to PDF
Key features of Software
Convert DBX files to PDF – Software facilities users to convert Outlook Express mailbox (DBX) into Adobe PDF documents format.

Reliable Transfer:Create separate PDF for each DBX email – Software creates one folder to save PDF file and crates one PDF for one DBX email, example if DBX file having 50 emails then software creates 50 PDF files and save them in one folder.

Multiple file conversion at a time – Software allows converting multiple DBX files by selecting the folder that having all Outlook Express DBX files and converts PDF format.

Save emails formatting – During conversion process software keeps email formatting and transfer DBX emails to PDF together with accurate formatting and attachments.

Compatibility – Software is compatible with all Outlook Express versions, like 5.0, 5.5, 6.0, etc and software runs on Widows OS platforms..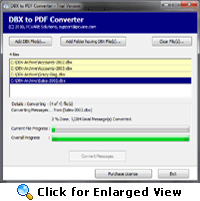 Online Live Support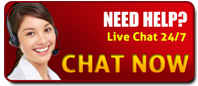 Related Products