Step-by-Step process of EML to PST Converter
Conversion of emails of EML format becomes easier now with EML to PST tool
Before you go through the process make sure you have following things done. Once all this is check then only start conversion.
You must use the tool in a Windows OS, no other operating system.
You have account POP3 account configure in Outlook. Use whichever Outlook version you are please with.
The program converts only EML files no other format will be supported.
You must have proper internet connection for downloading the full license.
Procedure of EML to PST Conversion
Download the program and Run it, then go to Start >> Programs >> MailMigra EML to PST >> MailMigra EML to PST. Then you will get the following screen…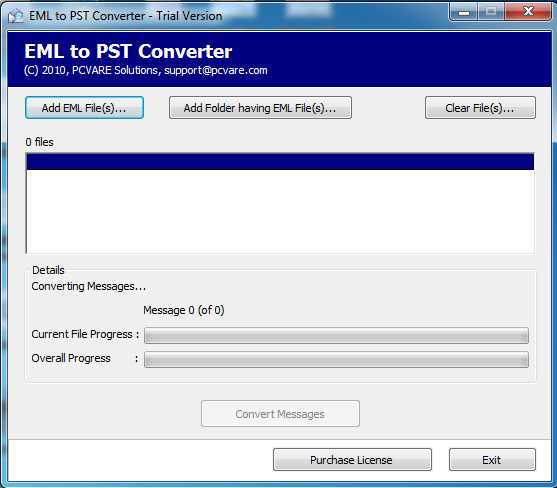 Then you will have to choose the EML files from the location where you have save them. As there are two saving option you must select which you want to use, either you use single mode for which you have to click on ADD EML File(s) button and click on the EML files you want to convert, or you can use ADD Folder having EML file option and select the folder with your EML files (save EML files in 1 folder then use this option).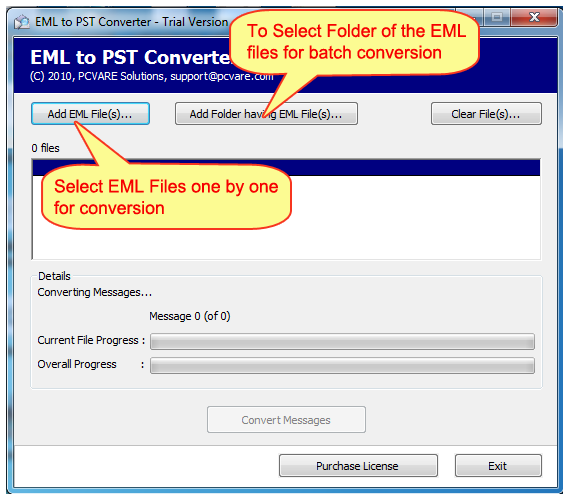 MS Outlook account must be configured. Any Outlook version will do.
The final step is where you Click on Convert Messages button (here you also need to choose the location where you want to save the emails once they are converted)
Note: When the conversion is done just open you MS Outlook account it automatically detects your converter PST file.
Online Live Support